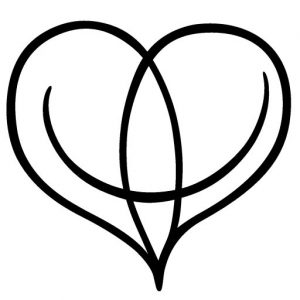 DOCUTOPIA ist ein offenes, barrierefreies und organisches Netzwerk mit einer editierbaren Karte, die eigenständig und grenzenlos erweiterbar und abrufbar ist. Die Karte hilft dir deine Lieblingsorte, Veranstaltungen sowie Projekte einzutragen und neue zu entdecken. Darüber hinaus macht Docutopia alternative Zahlungsmittel von Bürgerblüte, Zeitbörse bis hin zum Minuto für Jeden nutzbar.
Alle Kulturen, Lebensweisen und Altersgruppen sind eingeladen sich am gemeinschaftlichen Wandlungsprozess zu beteiligen und den Weg von einer Utopie zur Commonie als lebendige Allmende mitzugestalten.
Viel Spaß beim Eintragen in die Karte 1.0.
GOOD NEWS
Die Arbeiten an Docutopia 2.o haben begonnen und der erste Prototyp ist erreichbar unter https://new.docutopia.de
* Es gibt drei Typen von Einträgen:
– Orte
– Events (temporäre Orte)
– Menschen
* Profile mit
– Profilbild
– Angeboten
– Bedürfnissen
– Freitext
* Registrierung / Login
… zum Erstellen eines Profiles und Teilen des eigenen Aufenthaltsort.
Das Teilen von Orten und Veranstaltungen benötigt kein Registrierung/Login
____________________________
Work on Docutopia 2.o has started and the first prototype can be reached at https://new.docutopia.de.
* There are three types of entries:
– Places
– Events (temporary places)
– People (with profiles)
* Profiles have
– avatar
– offers
– needs
– free text
* Registration / Login
…to create a profile and share your location.
Sharing of places and events does not require registration/login
DOCUTOPIA is an open, barrier-free and organic network with an editable map that can be expanded and accessed independently and without borders. The map helps you to enter your favorite places, events, projects, communities, educational, artistic, professional and private co creations and supports you to discover new ones. Further docutopia gives alternative lawmaking and currencies, regional, crypto, timesharing and gift economy a new contemporary possibity to colaborate regiobally and transparent. All cultures, ways of life, age groups, collectives and individuals are invited to participate in the communal process of creating a healthy future. Together we continue the path from utopia to living commons as real time/space ~ bridge back into reality of one big sharing and caring symbiotic synergy solution family on eARTh.